UCSB Undergraduate Alumni Tracking

About the Project
The CSEP Alumni Tracking Project tracks students graduating from 2000 - 2018 from the University of California, Santa Barbara. The overall goal of tracking students is to monitor opportunities UCSB provides and the impact on student outcomes.
The data comes from a mix of sources: online - LinkedIn, personal websites, and professional organizations - and UCSB's own information about students. While not all of the data was accessed through an automated system, some of it required manual revisions to determine if a student's data is updated. Inevitably, there will exist some type of error -- whether it is a simple misspelling of a word, or perhaps a text string existing in an integer column.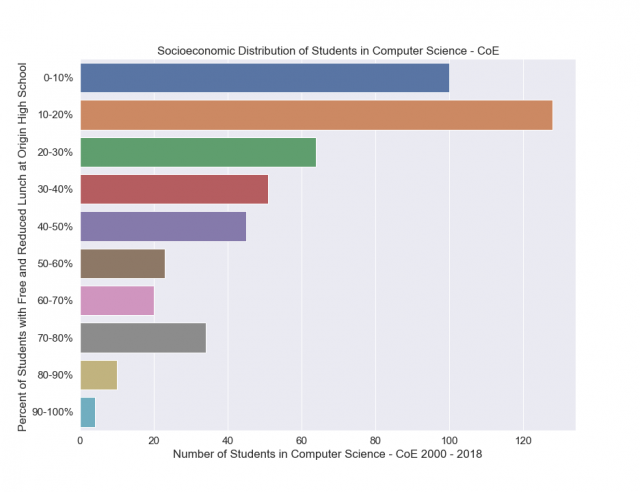 This project provides a unique opportunity to explore data. Here are some possible avenues:
Outcomes by Major
Ranking of Graduate Schools UCSB students attend
Job Opportunities
Geographical Distribution of Students
Freshmen vs. Transfer Admit Outcomes
Greek life vs Non-Greek life Students
Career outcomes for athletes
Female athletes in leadership roles
Students from low-income high schools
Distribution by undergradute major
Career outcomes and future earnings
About CSEP
The mission of the Center for Science and Engineering Partnerships (CSEP) is to strengthen UCSB's capacity to play a leading role in the education and professional development of current and future scientists and engineers. Activities include efforts to increase participation and diversity in Science, Technology, Engineering and Mathematics (STEM) fields, both to improve general scientific literacy and to meet national workforce needs.