New DS Degrees Available at SBCC
SBCC will offer an A.S. degree in Data Science, as well as a Certificate of Achievement. 
January 19, 2023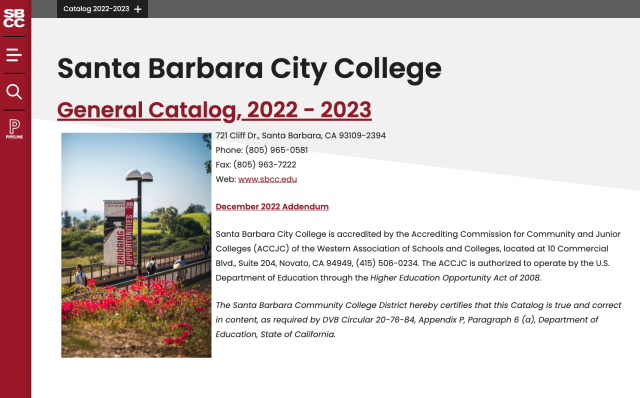 Beginning in Spring 2023, Santa Barbara City College will offer both an Associate in Science (AS) Degree and a Certificate of Achievement in Data Science. The degree and the certificate have specific course requirements and learning outcomes.
SBCC's AS in Data Science will prepare students to transfer to a four-year institution for a bachelor's degree while also teaching skills that are immediately valuable in the marketplace. The program provides a combination of core computing and statistical inference skills using data sets from a variety of disciplines. Students choose to focus on specialized areas including data structures and algorithms, advanced mathematics, database systems, geographical information systems, and research methods.
The Data Science Certificate of Achievement will prepare students for today's data-driven world. The program will enhance career opportunities in data science areas, including data and system analysis, data science research, business analytics, data engineering, database administration, statistical assistance, software engineering, and management. The core sequence covers data science foundational concepts, core programming practices, database management and an introduction to version control software. Skills mastered in this sequence of courses can be a first step toward a career in data science.
The brief descriptions here are borrowed from the SBCC General Catalog. Consult the catalog and the December 2022 Addendum for more information about both programs, including specific course requirements.