Free screening of documentary, "CODED BIAS"
Join the UCSB Women's Center for a film screening and conversation in the SRB's Multipurpose Room.
April 25, 2022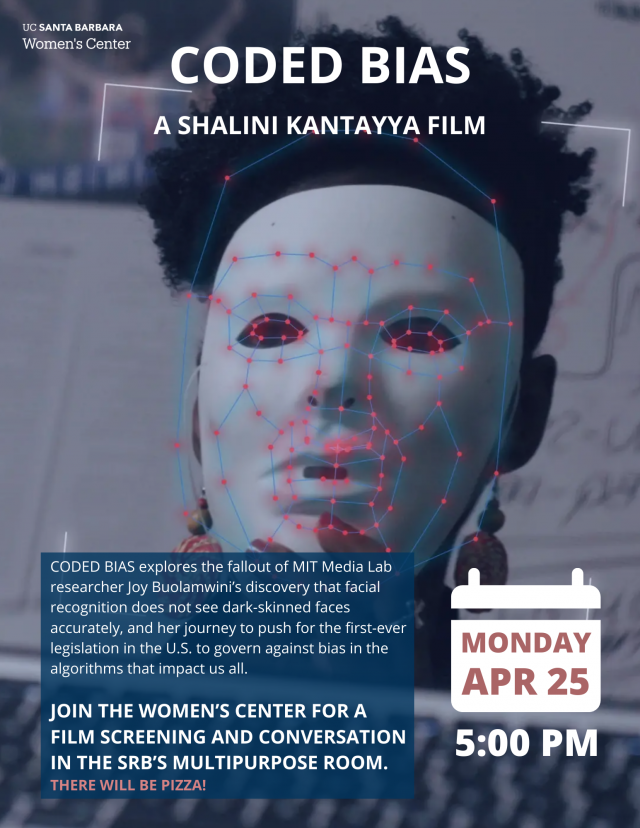 The film Coded Bias is a "fascinating study of how even the seemingly impartial world of tech is subject to embedded racism & privilege.
- @ebertchicago
Join the Women's Center for a pertinent viewing and timely discussion of the documentary Coded Bias to gain a better understanding of who is impacted by biased algorithms and discuss how data science interacts with systems of discrimination.
The screening will take place on Monday, April 25th, at 5PM in the Student Resource Building's Multipurpose Room. We will be serving FREE PIZZA for dinner!
Please RSVP for the event on Shoreline: https://cglink.me/2dD/r1586910