CCDSP at the CA Learning Lab 2022 INSPIRE Convening
Professor Guebels will present at the 2022 INSPIRE Convening: Advancing Innovation in Higher Education. 
October 14, 2022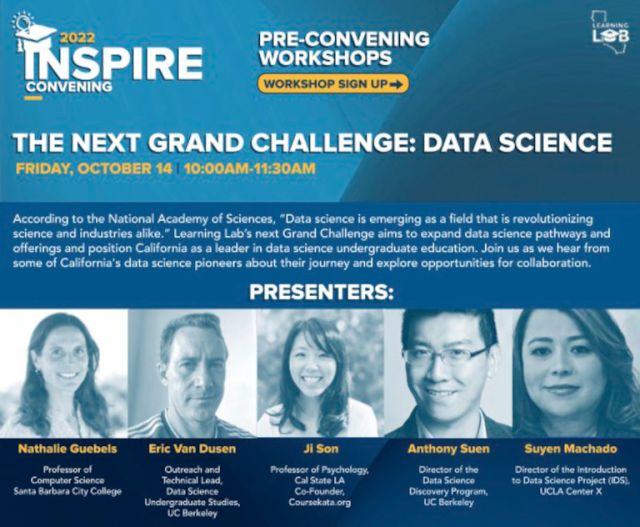 SBCC Computer Science Professor Nathalie Guebels will present in the pre-convening workshop on Data Science at this year's California Learning Lab INPSIRE Convening, held on October 14-15 at UCLA. Professor Guebels will discuss her efforts to create a Data Science Major at Santa Barbara City College and her collaboration through the Central Coast Data Science Partnership. She will highlight the opportunities made available to SBCC students, how her institution has joined the California Alliance for Data Science Education (CADSE), and the various challenges she has faced.