2022 MS Student of the Year
Data Science mentor Ashley Bruce received recognition from UCSB's Computer Science Department.
June 10, 2022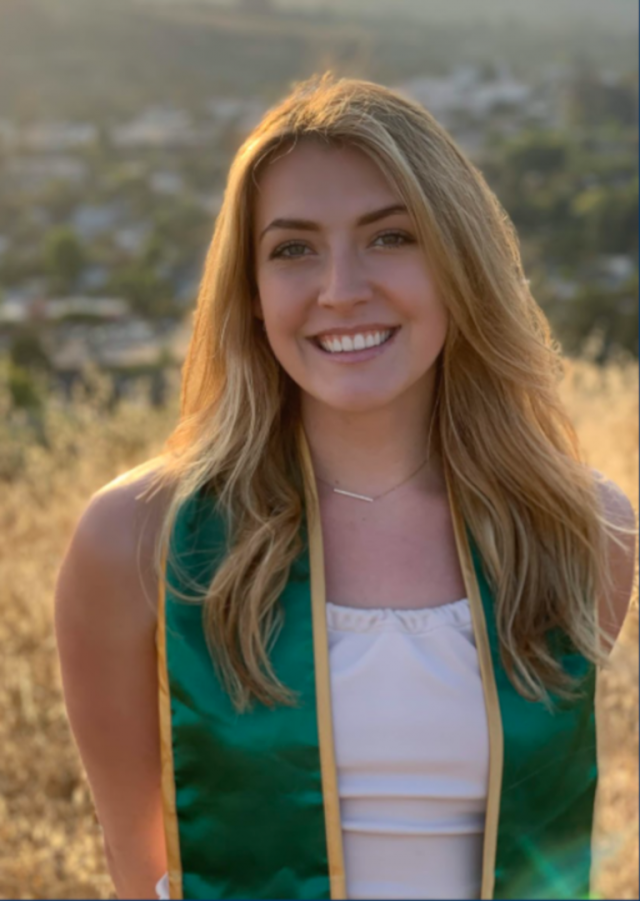 UCSB's Computer Science Department presents an annual award to recognize of a Master's student who has excelled in both research and either department service or teaching. In 2022, the award went to Ashley Bruce.
Ashley's research involved the optimization of a visual implant design for bionic vision. Past studies had tried to optimize the implant location of a retinal prostheses; Ashley proposed to optimize the location of each electrode instead. A paper with Ashley's contribution is currently under review at MICCAI (a prestigious medical imaging conference). Her advisor is Dr. Michael Beyeler, although she regularly collaborates with the DYNAMO Lab and activities in the Data Science Initiative. 
Last summer, Ashley participated in PIPELINES summer program through NAVAIR and mentored undergrad students. At the same time, she acted as the lead mentor in the Central Coast Data Science Summer Internship/Fellowship for both undergrad and high school students. She led two groups of students in educational projects. One explored the classification of pollinators; the other looked at climate change prediction through ocean water data. 
Ashley also acted as a TA for the Fall 2021 Data Science Capstone course. 
When receiving her award, one faculty member made this comment: "Looking at her success and productivity, it is sometimes easy to forget that Ashley did not come from a traditional CS background. This means that a lot of the computing skills at which she now excels were self-taught. Not only did she make it into our prestigious Masters program, but she has thrived in it."
Congratulations, Ashley! We wish you tremendous success.