Cal Poly to host ASA DataFest
Cal Poly San Luis Obispo will host an ASA DataFest data Hackathon on the weekend of April 23. 
April 23, 2021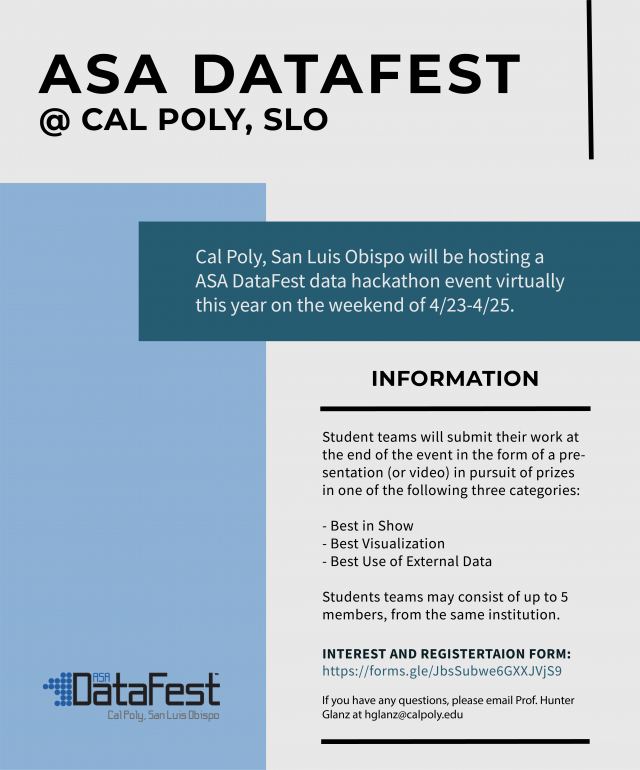 Cal Poly San Luis Obispo will be a host of the ASA DataFest virtual event this year on the weekend of 4/23-4/25. To learn more about this event, please visit the following website:
https://ww2.amstat.org/education/datafest/index.cfm
Student teams will submit their work at the end of the event in the form of a presentation (or video) in pursuit of prizes in one of the following categories:
Best in Show
Best Visualization
Best Use of External Data
Interest and Registration:
https://forms.gle/JbsSubwe6GXXJVjS9
Registration must be completed by April 17, 2021. Student teams may consist of up to 5 members from the same institution.