UCSB Capstone Q&A
UCSB data science students meet their capstone partners. 
November 20, 2020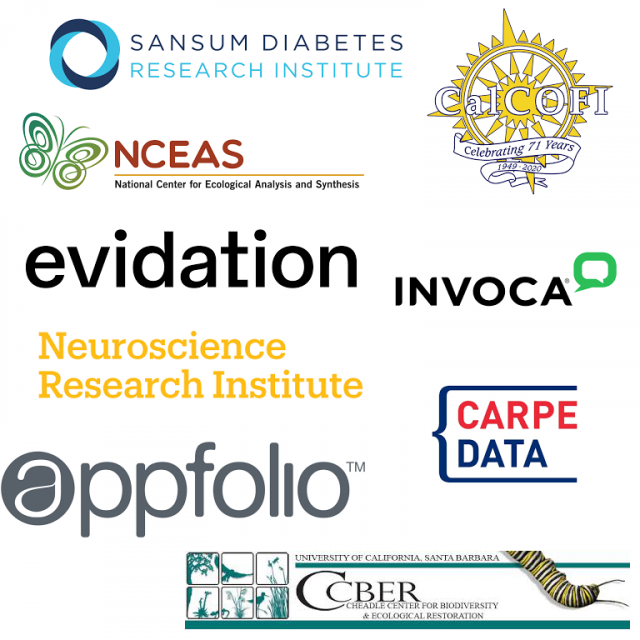 During the week of November 16, the students in the UCSB Data Science Capstone class had their first peek at the projects being pitched by the capstone partners. We have ten partners from various industry and research labs excited to work with our cohort of students. 
On Friday, November 20 at 4 pm, students and select partners met in a Q&A over Zoom. 
The event was organized into three 20-minute blocks:
Data Science in Environmental Issues: 4:00 - 4:20 pm

Cheadle Center for Biodiversity & Ecological Restoration
CalCOFI & California Sea Grant, Scripps Institution of Oceanography, UCSD

Data Science in Health Care: 4:20 - 4:40 pm

Neuroscience Research Institute, UCSB
Sansum Diabetes Research Institute

Data Science in Industry: 4:40 - 5:00 pm
Not present were the National Center for Ecological Analysis and Synthesis (NCEAS), Evidation Health, Invoca, and the Center for Science and Engineering Partnerships at UCSB (CSEP). 
Capstone teams will form by early December, with projects set to start in January 2021.